Presenting the project to local authorities and potential replication sites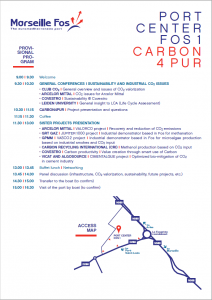 Agenda
Carbon4PUR organized an event at the port authority in Fos sur Mer to promote the project mainly towards local stakeholders (authorities such as region, metropolis, state services, local development agencies, local industrial association, academics, …). The purpose of this event is also to give to the audience a general overview of CO
2
valorization opportunities and current sister projects. The focus was on possible benefits, risks and open questions for the industrial area and the territory linked to the CO
2
question. The aim was also to prepare the local stakeholders to the potential future realization dealing with the industrialization phase of the project and to give the opportunities to the participants to strengthen their network.
Presentations:
Session 1: SUSTAINABILITY AND INDUSTRIAL CO2 ISSUES
Aïcha El Khamlichi - CO2 emissions reduction in industries with CCU technologies ?
Eric De Coninck - ArcelorMittal: possible pathways towards the low emission plan(t)
Christian Haessler - Sustainability @ Covestro
Jeroen Guinée - Brief introduction to LCA
Session 2: CARBON4PUR
Liv Adler, Sylvain Pichon, Mark Saeys - Turning industrial waste gases into valuable polyurethanes
Session 3: INDUSTRIAL CO2 VALORIZATION
Patrick Prunet - Jupiter 1000 Project
Philippe Boulanger - The Emissions-to-Liquids technology and CRI's capabilities in Power-to-X
Burcu Ünal - Carbon Productivity
Marie Godard Pithon - CIMENTALGUE project - Stage 2
Christophe Lombard - CIMENTALGUE project
Michaël Parra - Vasco2: valorisation biologique des fumées industrielles pour une chimie verte
Impressions: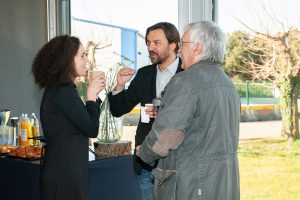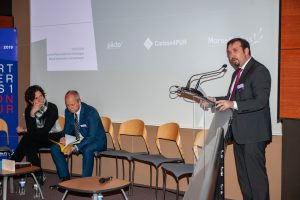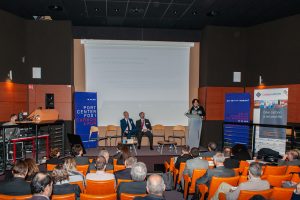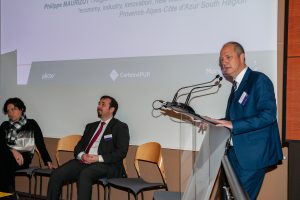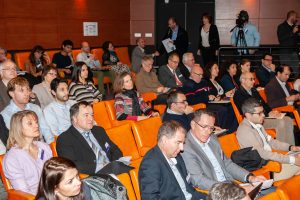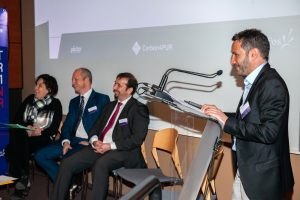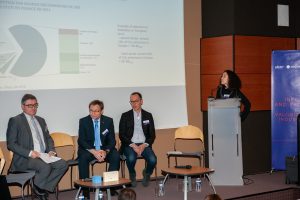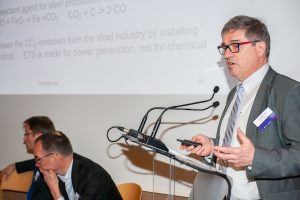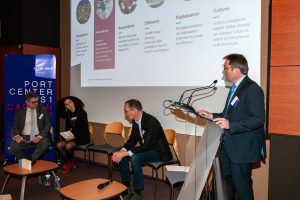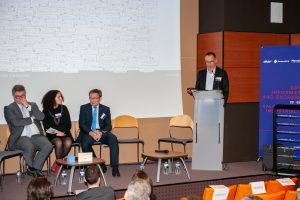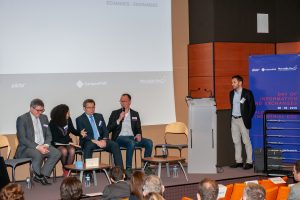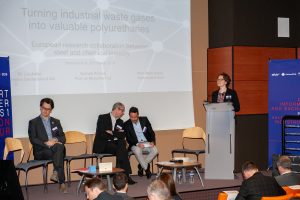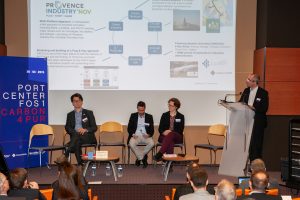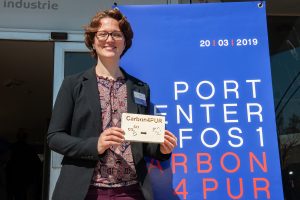 presenting
we will be there
our event